the 11th Annual Maritime Security West is returning to San Diego, CA



August 12-14, 2024



Join your customers, colleagues and counterparts from Department of Defense, Department of Homeland Security, Ports, State/Local Police, U.S./Foreign Governments and Private Industry at the most comprehensive program dedicated to maritime security.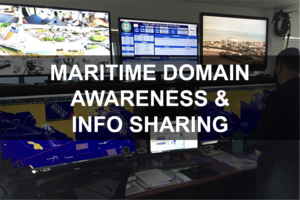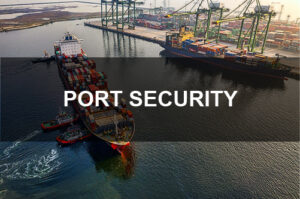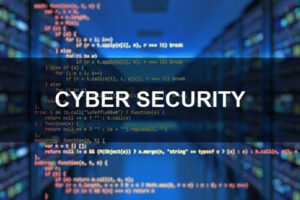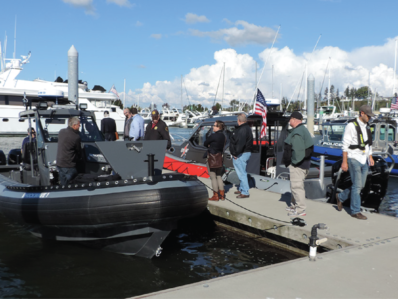 Live Demo
With a marina onsite, a live demonstration will take place that will allow our end user participants to learn about products and solutions that can help them meet their maritime security and law enforcement missions. Boat demos will take place through out the program.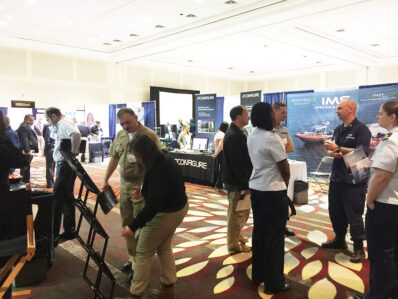 In Hall
Make the most of your time by placing your company and solutions in front of professionals who are serious about their maritime and port security missions. For attendees, visit the exhibition to see solutions and products that can help you meet or enhance your security mission.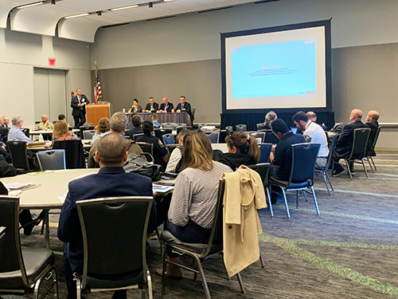 In Sessions
Hear from government, military and industry leaders about trends, challenges and best practices in maritime and port security. Work group sessions will be held to allow an open exchange of challenges and ideas. Be a part of the discussion and help drive maritime security across the U.S.
A Few of our Past Attendees and Exhibitors
California Governor's Office
Cal Maritime
California Office of Emergency Services
Central California Intelligence Center
David Clark Company Inc
Federal Bureau of Investigation
Federal Emergency Management Agency
General Services Administration
Georgia Army National Guard
Golden Gate Bridge, Highway, and Ferry District
Harbor Dept (Patrol) City of Avalon
Hefring Marine
Houston Police Dept.
Innovative Signal Analysis
Israeli Navy
Jenoptik
Jet Dock Systems, Inc.
Johnson Hicks Marine
King County Sheriff's Office
Kongsberg Maritime
LenelS2 – A Carrier Company
Long Beach Police Dept.
Los Angeles County Sheriff's Office Patrol
LUMA360
Marine Exchange of Southern California
Marine Exchange of the San Francisco Bay Region
MDA Geospatial Services, Inc.
Metal Shark Boats
Metalcraft Marine
Milestone Systems
Military Ocean Terminal Concord Police Dept.
Moose Boats, LLC
National Counterterrorism Center
National Joint Terrorism Task Force
National Maritime Intelligence Integration Office
National Security Innovation Network (NSIN)
Naval Information Warfare Center Pacific
Naval Surface Warfare Center Port Hueneme
U.S. Navy Region Southwest
Nigerian Maritime Administration and Safety Agency (NIMASA)
North River Boats
Northern CA High Intensity Drug Trafficking Areas
Northern California Regional Intelligence Center
Northern Lights, Inc.
Ocean Power Technologies
Office of Naval Research
Pacific Northwest National Laboratory
Port of Long Beach
Port of Oakland
Port of San Diego Harbor Police
Puretech Systems
Romeo Papa Boats
SAFE Boats International
Saildrone
San Diego Police Dept.
San Diego Unified Port District
San Francisco Police Dept.
Sandoval Custom Creations, Inc.
SIONYX
Spotter Global
Stockton Port District
Terma Inc.
Texas Dept. of Public Safety
Transportation Security Administration
Tulmar Safety Systems Inc.
Two Technologies, Inc.
U.S. Army
U.S. Army, Joint Task Force North
U.S. Border Patrol
U.S. Border Patrol – Houlton Sector
U.S. Coast Guard
U.S. Coast Guard Eleventh District
U.S. Coast Guard MIFC PAC
U.S. Coast Guard Sector San Diego
U.S. Coast Guard Sector San Francisco
U.S. Customs & Border Protection Air and Marine Operations Center
U.S. Customs and Border Protection
U.S. Department of Commerce
U.S. Department of Homeland Security
U.S. DHS Countering of Weapons of Mass Destruction
U.S. DHS Cyber Security and Infrastructure Security Agency
U.S. DHS Homeland Security Investigations
U.S. DHS Science &Technology
U.S. Global Maritime Operational Threat Response Coordination Center (GMCC)
U.S. Navy MDA Program Office
U.S. Navy PMW-120
U.S. Transportation Command
UHU Technologies LLC
UK Joint Maritime Security Centre
Windward
Zodiac Milpro
BOOTH REGISTRATION COMING SOON
Showcase your services and products to a highly motivated and qualified audience. All booths come complete with three all access passes, carpet, table, chairs, electricity and wifi. Register now and save!
RegistRATION COMING SOON
Complimentary registration for all Active Duty U.S. Military (Navy, Army, Air Force, Coast Guard, and Marine Corps), Law Enforcement, First Responders and Government Employees. Low cost registration for all private organizations and individuals.