the 10th Annual Maritime Security West is returning to San Francisco Bay Area Where it all started a Dozen Years Ago



August 14-16, 2023



Join your customers, colleagues and counterparts from Department of Defense, Department of Homeland Security, Ports, State/Local Police, U.S./Foreign Governments and Private Industry at the most comprehensive program dedicated to maritime security.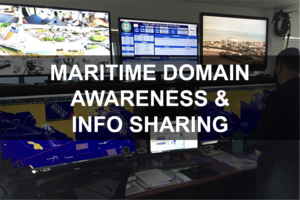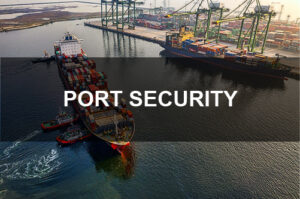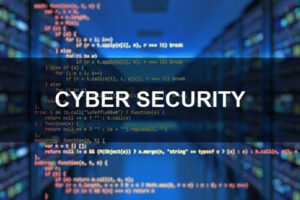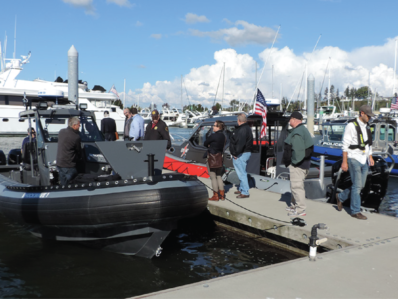 Live Demo
With a marina in close proximity, a live demonstration will take place that will allow our end user participants to learn about products and solutions that can help them meet their maritime security and law enforcement missions. Boat demos will take place through out the program.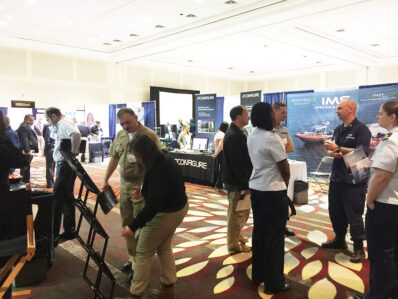 In Hall
Make the most of your time by placing your company and solutions in front of professionals who are serious about their maritime and port security missions. For attendees, visit the exhibition to see solutions and products that can help you meet or enhance your security mission.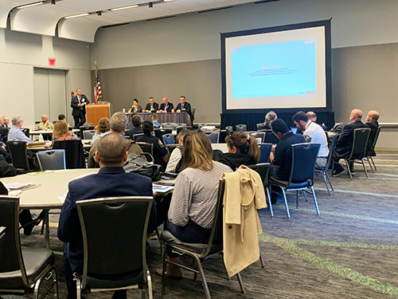 In Sessions
Hear from government, military and industry leaders about trends, challenges and best practices in maritime and port security. Work group sessions will be held to allow an open exchange of challenges and ideas. Be a part of the discussion and help drive maritime security across the U.S.
On-Water Demonstration Features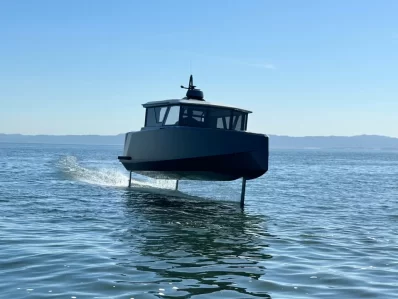 Navier N30
Featuring:
90nmi @ 20kt: The first electric boat with practical range at speed.
$0.38c / nmi: 90% more efficient than a traditional powerboat.
Robust Back-Up Systems: Aerospace system controls and redundancies found in aircrafts.
4ft Foiling Height: Fly over waves safely & smoothly avoiding discomfort and sea-sickness.
Advanced Maneuverability: Three aileron foils (2 stern/1bow) enable enhanced efficiency, control, & comfort – foil flaps update 50x /sec.
Autonomous Operation: The twin rear foils and motors facilitate autonomous operation, joystick docking, & cutting-edge flight control.
Capacity: 8 people etc.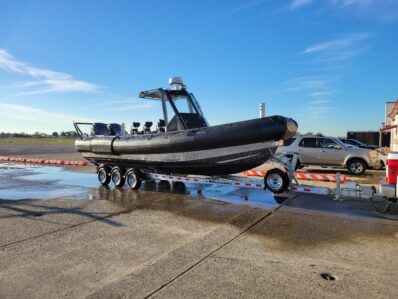 Zodiac MilPro SRA 900 RHIB
Featuring:
9 mtr. RHIB all blacked out
Spartan console & top
8 ZodiacMilpro shock seats
2 Dive doors
Twin 300Hp Yamaha outboard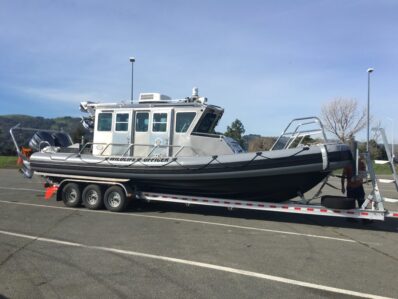 A Few of our 2022 Attendees and Exhibitors
Accipiter Radar
AeroSpace & Defense Industry Partners
All Hazards Training Center
Allsalt Maritime
Amentum
Amergent Techs
AMICO Security
Anduril Industries
Angelo State University
Bertin Technologies
Boatswain's Locker
Cal Maritime
California Office of Emergency Services
David Clark Company
Echo Bridge LLC
Emergency Response Technology
Exensor Technology Ltd
Fairlead
Federal Bureau of Investigation
Fortior Solutions
Gasmet
Georgia Army National Guard
Harbor Dept (Patrol) City of Avalon
HawkEye 360
Iguana Pro USA
Innovative Security Analysis
Inventech Marine Solutions
JENOPTIK
Johnson Hicks Marine Electronics
Joint Task Force North
Kongsberg Norcontrol AS
Long Beach Police Dept.
Los Angeles County Sheriff's Office
Los Angeles Port Police
Marine Exchange of Southern California
Metal Shark
MetalCraft
MITRE Corp
Moose Boats
National Joint Terrorism Task Force
National Maritime Intelligence Integration Office (NMIO)
Naval Information Warfare Center Pacific
Naval Surface Warfare Center Port Hueneme
Navy Region Southwest,
North River Boats
Nothrop Grumman Corp.
Ocean Power Technologies
Pacific Tugboat Service
Port of Long Beach
Port of San Diego Harbor Police
PureTech Systems Inc.
Rajant Corporation
Saab, Inc
SAFE Boats International
Saildrone
San Diego Police Dept.
San Diego Unified Port District
Shorebreak Tech LLC
SkySafe
Spotter Global
SSR Engineering
Stephenson Technologies Corporation
Stevens Institute of Technology
Swift Engineering
Swift Tactical Systems
TechSphere US
Teledyne FLIR
Terma, Inc.
TMA Bluetech
Transportation Security Administration
U.S. Army
U.S. Border Patrol
U.S. Coast Guard
U.S. Coast Guard Blue Technology Center of Expertise
U.S. Coast Guard District-11
U.S. Coast Guard Sector San Diego
U.S. Customs & Border Protection
U.S. Customs & Border Protection Air and Marine Operations Center
U.S. Department of Homeland Security
U.S. Dept. of Homeland Security Countering Weapons of Mass Destruction Office
U.S. Navy
U.S. Navy MDA Program Office
UK Joint Maritime Security Centre
US Global Maritime Operational Threat Response Coordination Center (GMCC)
Windward US
YANMAR Marine
Zodiac MilPro
Book Your BOOTH NOW. Space is Limited
Showcase your services and products to a highly motivated and qualified audience. All booths come complete with three all access passes, carpet, table, chairs, electricity and wifi.
Register Now
Complimentary registration for all Active Duty U.S. Military (Navy, Army, Air Force, Coast Guard, and Marine Corps), Law Enforcement, First Responders and Government Employees. Low cost registration for all private organizations and individuals.