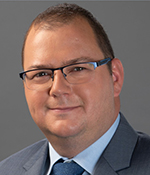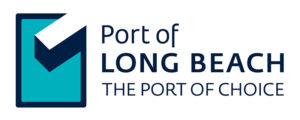 Drew J.H. Schneider
Assistant Director of Security
Port of Long Beach, CA
---
Drew Schneider currently serves as the Assistant Director of Security for the Port of Long Beach. He oversees a team of more than a 100 public safety professionals including both uniformed officers and mission support elements. The Port of Long Beach is the second largest container port in the United States and is an essential element of the Nation's Critical Infrastructure. To protect this valuable asset, the Port deploys an innovative suite of technology solutions to provide maritime domain awareness to our team and partners.
Concurrently, Mr. Schneider serves as President of Leadership Long Beach; he was elected in July 2020 after serving as a board member for three years. Prior to serving in the Port, Mr. Schneider was the Manager of Safety and Security for the Long Beach Airport where he oversaw the full range of public safety and emergency management activities at the Airport and the regulatory compliance activities with the Transportation Security Administration. At the Airport, he led a complete overhaul of the Airport Security Program, Airport Emergency Program, perimeter security measures, and implemented a robust training regime for the airport community.
Mr. Schneider previously worked for the Department of Homeland Security where he coordinated efforts to combat terrorism, recover from some of our Nation's worst disasters, and developed proactive approaches to Homeland Security. At U.S. Customs and Border Protection, a DHS agency, Mr. Schneider stewarded the Comprehensive Immigration Reform, Sequestration, and other specialty teams, along with providing programmatic support to the Commissioner and Deputy Commissioner. As the Director of Local Affairs at DHS, Drew participated in response operations during significant national events, including the BP Deepwater Horizon Oil Spill, the Boston Marathon Bombing, and the attempted bombing of Northwest Airlines Flight 253He brings an extensive background in emergency response, intelligence-led counterterrorism, and public safety. Mr. Schneider is a graduate of the University of California School Of International Relations and Pacific Studies and California State University, Long Beach.