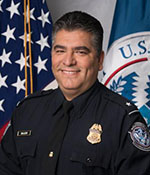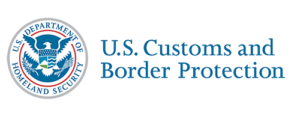 David A. Salazar

Director, Field Operations, San Francisco Field Office
U.S. Customs & Border Protection
---
David A. Salazar was appointed Director, Field Operations for the San Francisco Field Office on July 8, 2022. As the DFO, Mr. Salazar directs the activities of more than 1,654 employees. Mr. Salazar oversees programs and operations for the Area Ports of Anchorage, Denver, Honolulu, Portland, and San Francisco. The five Area Ports cover a vast geographical region where Customs and Border Protection's (CBP) Area of Responsibility (AOR) includes 67 ports of entry located in the states of Alaska, California, Colorado, Hawaii, Idaho, Nevada, Oregon, Utah, Washington, and Wyoming, and Guam and Northern Mariana Islands (CNMI).
David Salazar previously served as the Port Director for the Area Port of Calexico and Division Director for the San Diego Field Office Operational Support Division, where he provided oversight for all passenger and cargo inspectional operations and managed law enforcement officers and support personnel at three facilities along the California/Mexico Border.
Mr. Salazar was selected as Calexico's Port Director in May 2016 and was appointed into the Senior Executive Service in January 2018.
Mr. Salazar began his federal career in 1995 with the U.S. Immigration and Naturalization Service as an Immigration Inspector in San Ysidro. In his over 31 years of federal service, he has extensive experience resolving key issues related to land, air, and sea operations. Mr. Salazar has led several tactical and passenger units including Criminal Enforcement, Administrative Enforcement, Deferred Inspections, Canine, Anti-Terrorism Contraband & Enforcement Teams, Intelligence/Targeting, Administrative Offices, and Secured Electronic Network for Traveler Rapid Inspection offices.
Mr. Salazar completed a USDA Graduate Program on Executive Leadership and is a graduate of the Office of Field Operation's Leadership Development Program at the University of Connecticut's Center for Continuing Studies, CBP's Leadership Institute at the University of Maryland, Robert H. Smith School of Business, and Harvard University's Kennedy School Executive Education Program for Senior Managers in Government. Mr. Salazar holds two bachelor's degrees from San Diego State University with a focus on Criminal Justice Administration.