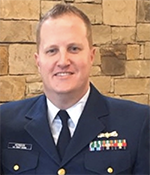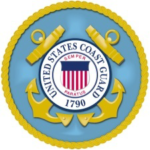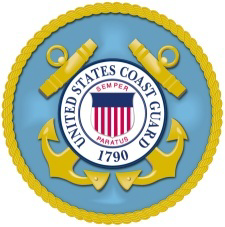 LCDR Dave Herndon
Chief of Law Enforcement
U.S. Coast Guard Sector San Francisco
---
LCDR Herndon is the Chief of Law Enforcement at Coast Guard Sector San Francisco. In this role, LCDR Herndon is responsible for the Coast Guard's Ports, Waterways and Coastal Security (PWCS) mission, Living Marine Resources Enforcement, Recreational Boating Safety, and Search and Rescue. His area of responsibility spans from the Oregon border to the San Luis Obispo County line and includes over 2,500 miles of shoreline within the San Francisco Bay and its tributaries.
He reported to Sector San Francisco in July 2022 following an assignment as Anti-Terrorism Division Chief in the Office of Maritime Security, where he was High Interest Vessel (HIV) Security Boarding program manager and oversaw the Coast Guard's policy on Active Shooter/Active Threat (AS/AT), as well as Counter-Unmanned Aircraft Systems (C-UAS).
His previous assignments also include tours as Chief of Law Enforcement at Coast Guard Sector North Carolina in Wilmington, North Carolina, Command Duty Officer at the Eleventh Coast Guard District in Alameda, California, and Incident Management Response at Coast Guard Sector Virginia in Norfolk, Virginia.
Lieutenant Commander Herndon's awards include the Meritorious Service Medal, Coast Guard Commendation Medal, Coast Guard Achievement Medal, DHS Outstanding Unit Award, Humanitarian Service Medal, and many other unit and team awards which he attributes to the remarkable Coast Guard women and men that he has had the honor to serve with.
LCDR Herndon graduated from the University of North Carolina at Chapel Hill with a Bachelor of Arts in Peace, War, and Defense, with a second major in American History. He also earned a Master of Arts degree in Global Security Studies with honors from Johns Hopkins University. LCDR Herndon is also a graduate of the Program for Emerging Leaders at National Defense University's Center for the Study of Weapons of Mass Destruction. He lives in San Francisco, CA with his wife Rachel and their golden retriever Maggie.